Enjoy the Winter... Indoors
Televisions - 4K
We have installed many brands of televisions over two decades and have gained significant experience and perspective about televisions. We love Sony TV's for so many reasons.
Sony has a tradition of creating the highest performing televisions, and they have defined the bar with their latest offerings, for both 4K and 8K televisions. Whether you choose OLED or LED technology, you will have best-in-class performance, that in many reviewers opinions, have no rival for picture performance. They are simply the best.
As a retailer specializing in television and home theater installation, we appreciate and value Sony's reliability and support. Many people take this for granted for many brands, but we have learned over the years, that some competitors simply are not the equal of Sony in these crucial aspects.
Unmatched video performance and reliability are the two traits of why you will fall in love, and stay in love, with SONY televisions.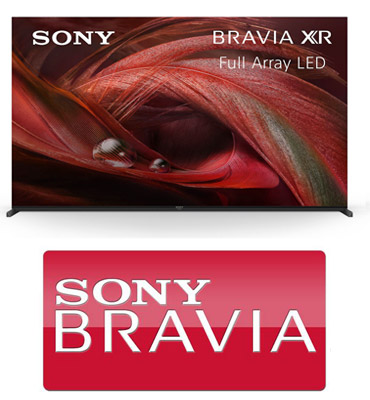 Perfect for a Great Room Theater / Shows / Gamers
The A95J Series it's Sony's flagship 4K LED model. While not the reference as its more expensive brothers, this is one of the best values in a Sony television. It delivers an impressive experience, with excellent peak brightness in HDR, an amazing local dimming feature, and gradient handling. Like many flagship LED-backlit models from different brands, it has an additional filter layer that improves viewing angles. It can't quite display as wide a color gamut, as its OLED brothers, but in the overall experience, it hits all the right notes.
Sony's Mini-LED or LED Array Series
Excellent video performance for its price range
Easily the best upscaler in its price range
Picture quality, from any source, is excellent, the A95J Series provides the XR Contrast Booster that the Master Series models use and the XR 4K Upscaling technology. It has X-Wide Angle, XR Motion Clarity and 3D Audio Upscaling thanks to the Cognitive XR Processor. Don't dismiss these components as the usual marketing hyperbole, they in total, deliver the best picture performance in this price range, and in real-world situations, picture performance bettering OLED panels from other competitors.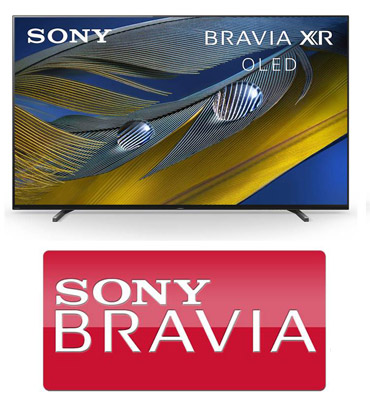 Perfect for Dedicated Home Theater / Movies / Shows
This set produces the most deep, inky blacks with perfect uniformity and grayscale. Your television looks like a movie screen! It also has one of the best upscalers on the market for lower resolution content, for older DVDs or Blu-rays. This set delivers an intelligent combination of high performance coupled with intelligent engineering. Sony's thoughtful use of technology delivers the right combination for either a casual installation or dedicated home theater.
Sony's most affordable OLED Series
Exquisite video performance for its price range
Easily the best upscaler in its price range
Picture quality, from any source, is excepetional, and as good as it gets from 4K screens. In every meaningful aspect: motion control, contrast, gray scale, edge definition, the A90J Series delivers. What makes it thoughful, is one of the best upscaling processors on the market. Not every show or movie has the highest resolution possible. For those shows that are using sub par content, you're seeing the best picture possible.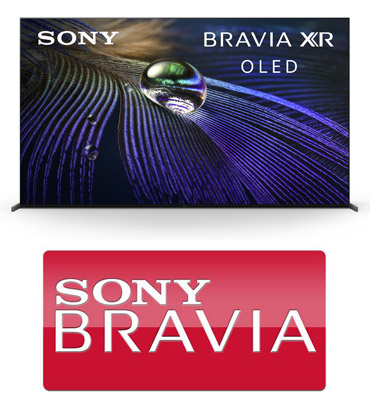 Perfect for Great Room Home Theater / Shows / Sports
The Sony A80J Series is a well-rounded player. It works well for home theater, with it's near-infinite contrast ratio that delivers deep blacks, very wide color gamut and no color bloom around bright objects. HDR content looks amazing because of its deep blacks. For sports, with to its near-instantaneous response time, there is no lag or jitter to diminish those very fast moving sports plays.
Sony's Mini-LED or LED Array Series
Excellent video performance for its price range
Easily the best upscaler in its price range
THE XR-80J Series has a near-instantaneous response time, so fast-moving sports look exceptionally clear. It also has wide viewing angles, which is great for watching with a group, so everyone has a great vantage point, from anywhere they stand or sit. The TV screen has a semi-gloss finish with incredible reflection handling, significantly diminishing glare from sunlight or room lights.
Genesis Audio Ltd.
Why Choose Us?
There are many options for people today… Why buy from us?
For many reasons, and they all add up to earning your confidence and achieving your satisfaction.Our team of consultants and technicians have decades of experience within the consumer electronics custom installation industry.
We subcontract – nothing.
We manage – everything.
We closely monitor every aspect of consultation, design, cabling, installation, and coordination.
Genesis Audio Limited only installs quality solutions with the brands we know, guided by decades of experience, by people you can trust.