VINTAGE keeps rollin'
JBL was some of the first brands to premier the vintage trend back in 2021 and it would appear that once again, JBL is pushing out to the table center, the new Classic Series hi-fi components.
JBL announced its Classic Series of hi-fi components that includes a music streamer, amplifier and CD player, and to complete the vintage collection, the brand's first-ever turntable, the JBL TT350 Classic. You can see the retro styling that references to some of the vintage details, especially from the JBL SA600. The new Classic series creates a new modern standard with cleanliness of lines that follow the design language of the recently released SA750,  in the vintage aluminum and american walnut panels.
classic series completes the music system
JBL's Classic Series combines a timeless design with modern technology to create a range of vintage inspired loudspeakers and component. Inspired by the JBL SA600 amplifier from the 1960s and the exclusive SA750 integrated amplifier introduced to celebrate JBL's 75th Anniversary in 2021, their retro styling features the same natural walnut wood veneers as the Classic Series loudspeakers.
The addition of these new models, allows music lovers to create a complete audio system with the unique combination of retro design and thoroughly modern features and acoustic performance.
With their retro design, they perfectly match each other and JBL Classic and Studio Monitor Loudspeakers for a cohesive, JBL vintage look in any environment.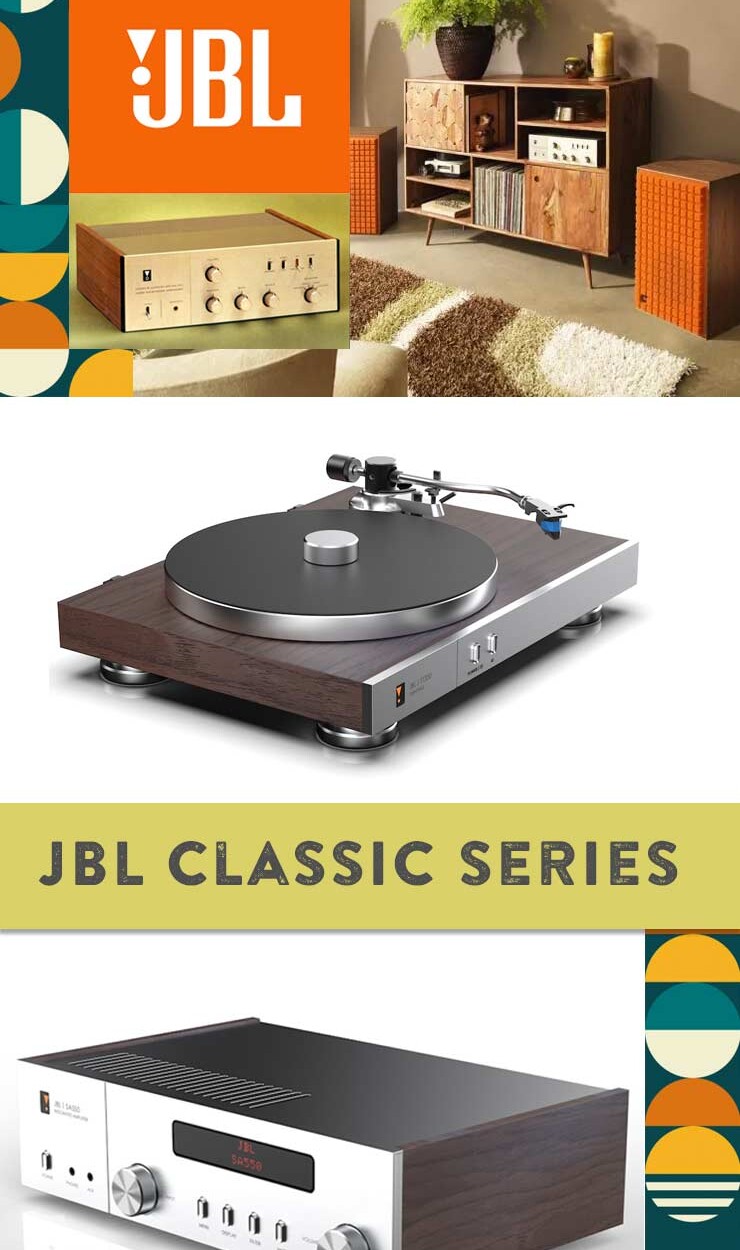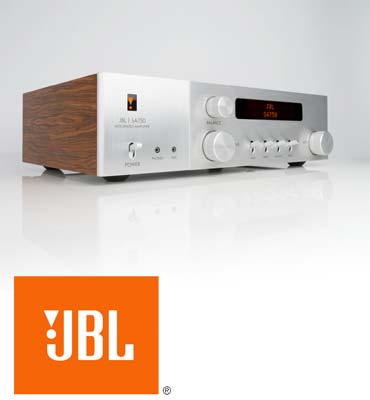 The JBL SA750 is inspired by the classic JBL SA600 amplifier from the 1960's, with retro styling and walnut veneer side panels to match JBL loudspeakers on the outside, with state-of-the-art streaming audio, wireless connectivity, Dirac Live room correction and Class G amplifier technology on the inside.  The JBL SA750 is designed to complement JBL Classic and Studio Monitor loudspeakers. With the JBL SA750 you can play your favorite music over with Chromecast built-in, Apple AirPlay2, Roon, or the Harman MusicLife app.
It includes DIRAC Live to fine-tune the output of your speakers into the listening room. A high-performance, high-resolution DAC ensures exceptional performance every time. Class G amplification utilizes multiple power supplies to deliver the first 20W per channel with no distortion.  The powerful amplifier provides 120 watts per ch. and doubles down into 4 ohms with 220 watts per channel. Impressive performance that will help make the JBL L series snap to attention and perform to their optimum.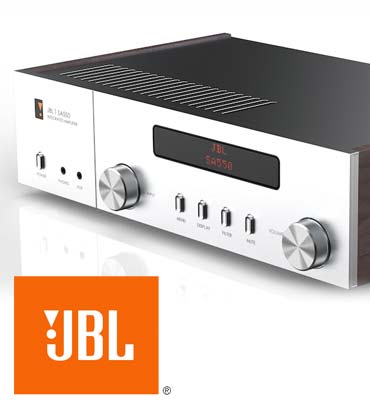 JBL CLASSIC A550 - $2,000
If the appearance of the SA550 looks a little familiar, it's because the amp (and the rest of the Classic Series) is styled in keeping with the limited edition SA750 which launched in 2021 to celebrate JBL's 75th anniversary.
HARMAN's SA550 Classic integrated amplifier and MP350 Classic music player make it simple for users to stream music services and personal libraries from their smartphones and tablets. Featuring an advanced Class G amplifier topology with high power output and the latest Bluetooth AptX® Adaptive technology for hi-res wireless audio and low latency, the SA550 Classic can be paired with mobile devices right out of the box for instant high-quality music.
Like the SA750, the SA550 features Class G amplification with high power output, efficiency and "ultra-low distortion". It also features the latest aptX Adaptive Bluetooth codec for low latency and hi-res wireless audio streaming.
There's 90W of power per channel into 8 ohms (150W into 4 ohms) and it has four analogue inputs: 3x stereo RCA and an MM/MC phono stage, and three digital inputs (1x optical, 2x coaxial). Hi-res audio support extends up to 24-bit/192kHz sampling rates.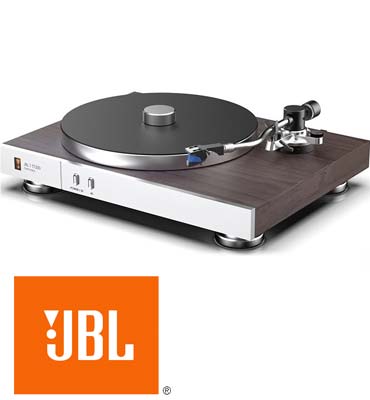 TT350 Classic put a modern, yet retro spin on turntables AND turntable features a direct drive design with a heavy die-cast aluminum platter, with the plinth in a natural walnut. The  S-shaped, curved aluminum tonearm is fitted with a MM cartridge, in a removable headshell, from Audio Technica.
The TT350 Classic features a direct drive motor that ensures records are played in perfect time at 33.3 rpm for LPs and 45 rpm for EPs and singles. Rotational speeds are locked with a speed sensor for perfect pitch. The turntable's curved aluminum tonearm features a high-quality moving magnet cartridge pre-installed on a removable head shell for easy replacement and upgrade. Damped and adjustable feet reduce vibration ingress to the record, while allowing for positioning on uneven surfaces.
The TT350 includes a tinted hinged dust cover to match its walnut wood chassis and complete its authentic retro appearance. It is the perfect match for the high-performance phono preamplifier input included with the SA550 and SA750 integrated amplifiers.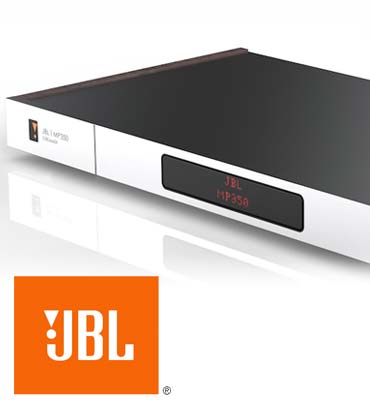 The very versatile streamer
The MP350 Classic music streamer can be connected via wi-fi or wired ethernet, and similarly supports hi-res audio files up to 24 bit/192 kHz. You can also stream music from smartphones and tablets via Google Chromecast or Apple AirPlay 2, while music streaming fans can play directly thanks to Spotify Connect and Tidal Connect integration. It is also Roon Ready certified.
Both amplifier and streamer have a hi-res DAC within that feature "time domain jitter elimination" to deliver the best possible sound.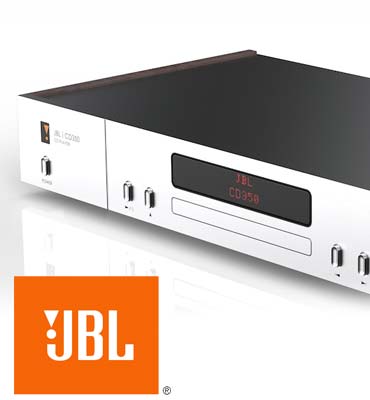 JBL CLASSIC CD350 - $700
The original reference television
The CD player supports a wide variety of playback formats including CD, CD-R and CD-RW and FLAC, WAV, MP3, AAC and WMA files through the USB input. Connections include stereo RCA pair analogue output and optical and coaxial digital outputs.
The CD350 Classic features a "robust" tray loading mechanism and a USB-A input, with an internal high-resolution DAC for "bit-perfect sound", with up to 24-bit/96kHz file resolution supported.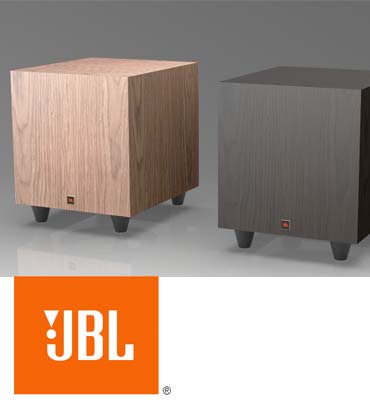 The subwoofer to complement the L Series
The L10cs 10-inch, down-firing polycellulose white cone woofer is driven by a 250W RMS (500W dynamic) built-in amplifier. Additional features include auto on/off, adjustable crossover, phase, and volume, and a bass reflex system with rear-firing tuned ports. Available in black and natural walnut real-wood veneers, the L10cs is designed to complement a wide variety of JBL loudspeakers and seamlessly blend into any décor.
Genesis Audio Ltd.
Why Choose Us?
There are many options for people today… Why buy from us?
For many reasons, and they all add up to earning your confidence and achieving your satisfaction.Our team of consultants and technicians have decades of experience within the consumer electronics custom installation industry.
We subcontract – nothing.
We manage – everything.
We closely monitor every aspect of consultation, design, cabling, installation, and coordination.
Genesis Audio Limited only installs quality solutions with the brands we know, guided by decades of experience, by people you can trust.