Get Outside With…
Outdoor Speakers
Whether you are providing a cozy soundtrack for a lazy day, or hosting friends for dinner outdoors, speakers can help transform your patio into a musical haven. We provide different styles of outdoor speakers for different locations around your home.
Outdoor speakers are acoustically engineered to deliver tight, deep bass, and a broad soundstage, so no matter where you are – they sound great!
Landscape speakers come in a variety of different models including teardrop satellite, simulated rock, mushroom, bollard, and architectural design outdoor speakers.  Location often dictates the most appropriate outdoor speaker: 
If you have a large rolling landscape and enjoy entertaining, we recommend the line array outdoor speakers from JBL. The line arrays will have the best sound and the satellite speakers will not interfere with your view. The Paradigm mushroom type speakers are also great for this application.

For a large patio or pool area speakers we would recommend the satellite speakers under brush or JBL XD Series speakers in the open.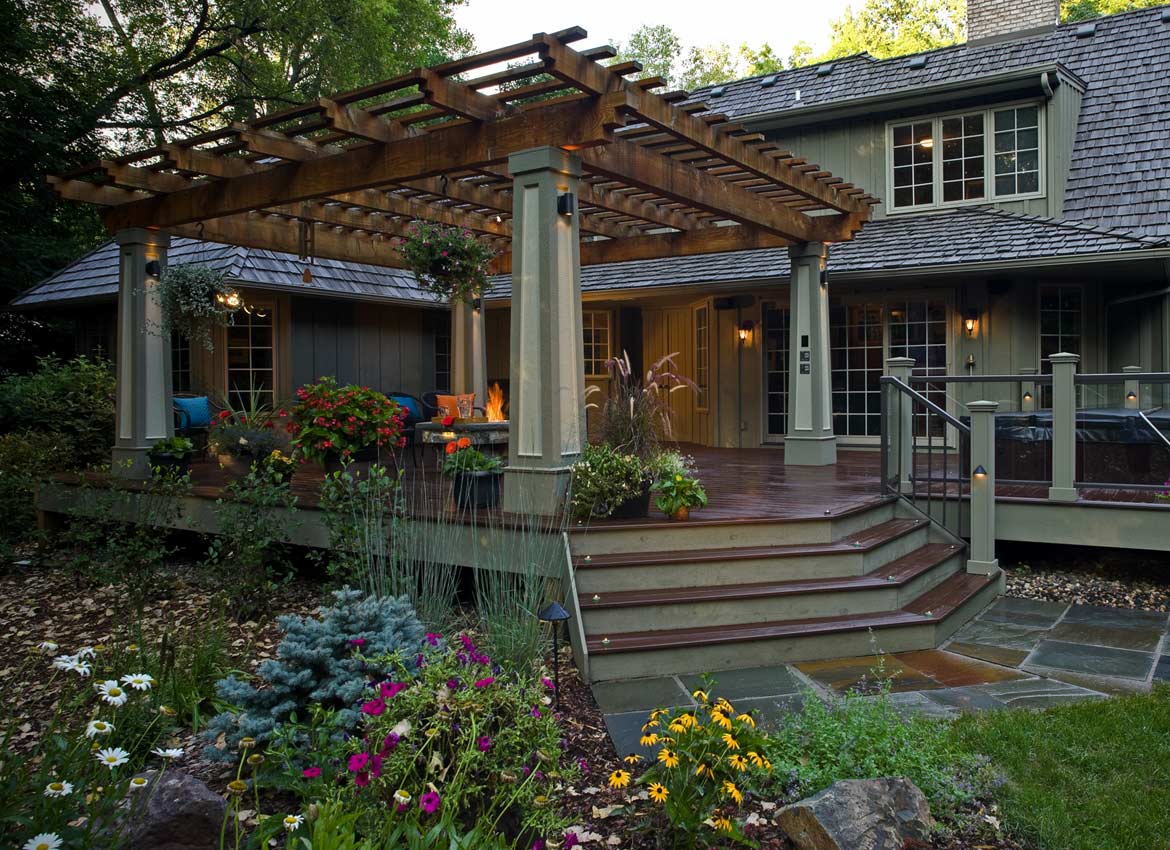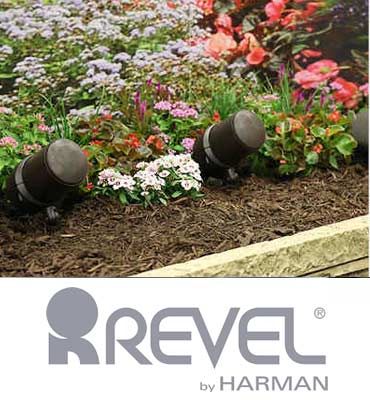 At Revel, science is at the heart of everything we do. While the rest of the industry focuses on shallow aesthetics, our engineers are busy in the lab perfecting the audio accuracy of our products.
Extreme Climate loudspeakers deliver the same award-winning sound quality that Revel is renowned for around the world, courtesy of advanced transducer designs and proprietary acoustic technologies. Aluminum dome tweeters provide clear, high-resolution detail in tandem with powerful, low-distortion Aluminum cone woofers for solid, deep bass response. As with all Revel loudspeakers, each XC model is proven to perform via double-blind listening tests in our world-class engineering facility in Northridge, California.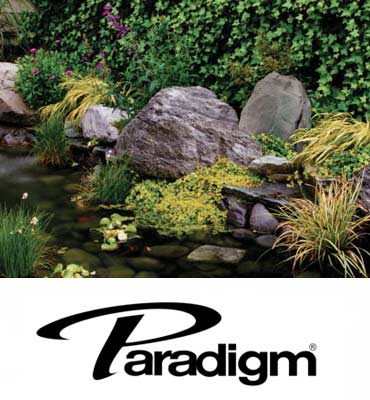 The singularity of science, design, and technology reveals a new Paradigm of audio performance.
These high-performance single-speaker systems provide two channels of L/R sound outdoors. Their Dual-Directional Soundfield™ — two tweeters, each offset at a 30° angle—and twin voice coil bass/midrange driver ensure extremely wide dispersion, a particularly important consideration outdoors where there are no walls or ceiling to contain sound.
When it comes to high-performance outdoor sound, Paradigm has your backyard covered! Contemporary Stylus speakers are an easy, stylish and surprisingly affordable way to bring the Paradigm high-performance sound you enjoy indoors … outdoors.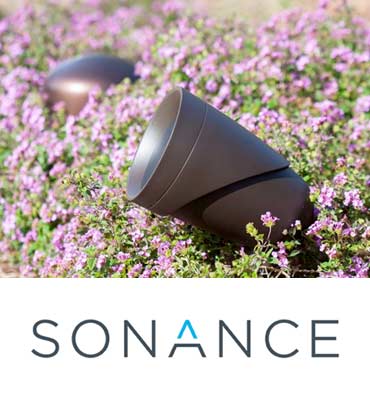 Sonance Garden Series borrows performance design elements from the industry-leading Sonance Landscape Series products and creates a smaller scale system ideal for outdoor areas up to 3,500 square feet. Sonance Garden Series is the perfect balance of performance and simplicity in an outdoor audio system.
Sonance Extreme speakers feature the same visual performance series aesthetic and paintable low-profile grille to blend into the surrounding wall or ceiling area and provide consistency with the rest of the home. Available in round, square or rectangle to provide the right aesthetic for any high-moisture installation including yachts, saunas, steam rooms, hot tubs and showers.
Genesis Audio Ltd.
Why Choose Us?
There are many options for people today… Why buy from us?
For many reasons, and they all add up to earning your confidence and achieving your satisfaction.Our team of consultants and technicians have decades of experience within the consumer electronics custom installation industry.
We subcontract – nothing.
We manage – everything.
We closely monitor every aspect of consultation, design, cabling, installation, and coordination.
Genesis Audio Limited only installs quality solutions with the brands we know, guided by decades of experience, by people you can trust.